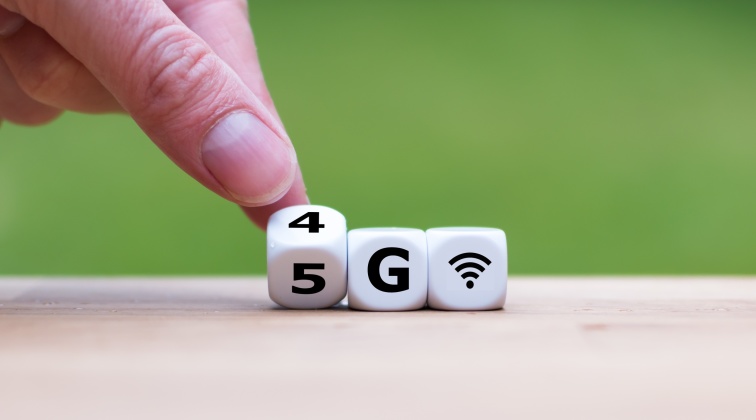 About 5G
The 5G infrastructure is crucial for all technological development in healthcare, learning, mining and other industry.

Background
The development in wireless technology for connecting places, people and things started already with the NMT technology that came in the 1980s. Thereafter, technologies such as GSM, 3G and 4G have taken on and opened unprecedented possibilities for wireless communication. In parallel, technologies such as Wi-Fi have enabled cheap connections in homes, offices and in neighboring environments. In the field of sensor communication, there are also techniques such as LTE-M, NB-IoT and LoRaWAN around the corner.

5G - an extension of the existing network
The mobile network that 5G is based on is what we use today, that is, the 4G network. 5G is an extension of the existing network and thus uses techniques that already exist today. Therefore, operators have spent large sums on improving and preparing the 4G network, so that the shift to 5G should go fast and smoothly.
At first, 5G is expected to satisfy the industry's needs, but in the long term, technology will also allow individual consumers to get faster connections. With new antenna technology, 5G technology can also contribute to improved coverage in sparsely populated areas.

Opens up new opportunities
5G has extremely fast connection with minimal delay and opens up completely new opportunities for both individuals and companies and community functions. Maximum speed can reach up to 10 Gigabits per second. 5G implies improvements for higher data rates, shorter delays, higher reliability and sharing capabilities where different user groups are given different priorities. 5G provides the opportunity for remote operation and opportunities to build applications within Virtual reality and Augmented reality and can be used for, among other things, connected things with high transmission rates and low delays. It can be autonomous vehicles, remote controlled robots, sensors and artificial intelligence. The benefits of 5G are not just higher speed. 5G has minimal delay and also manages multiple connected devices at the same time. The unique thing about 5G is that all these services can be technically combined in the same mobile network, without compromising the quality of the connection.